JobsNEAR.in

>
Career Tips

>
Emerging Startup Companies in Kerala
A startup company is a newly emerged entrepreneurial venture that aims to meet their own goals by offering or developing the innovative product, process or service. Nowadays, a lot of aspiring entrepreneurs all around the country are trying to make a place in the business world by developing new startups. The success of a startup depends upon good leadership, efficient management, proper funding from the venture capitalist, hard work, planning etc.. If your company survives the hardship and obstacles, the rewards of entrepreneurship are well worth and you will reach success. The government of Kerala initiated a new platform called Kerala IT which provides a medium of opportunities for job seekers (to get a job), IT companies, professionals, investors and developers in Kerala, the southernmost state of India. There are about 10 IT hubs in Kerala's IT and provides employment to about 200,000 people.
Important Start-up Projects in Kerala :

Kerala State Information Technology Infrastructure Ltd (KSITF) is a state-sponsored company which has been formed for the development of IT parks in all districts of Kerala to enhance the presence in the Information Technology sector in the state. District's of Kerala such as Alappuzha, Palakkad, Kannur and Kasargode have already submitted site proposals to the government to make their own its parks. An IT park requires at least 50 acres of land for their site. A lot of MNC's, top IT companies, other business ventures and startup companies are residing in these its parks.

Today the number of startup companies are increasing due to the growth of technical industries and the availability of a large number of employees in Kerala. A lot of startup companies are emerging in Kerala and these ventures are introduced by the aspiring Malayalee professionals. Kerala government has started some projects to support and encourage the startup companies emerging in Kerala. Two of them are.
1) Kerala Startup Mission(KSUM)
2) Startup Village
Kerala Startup Mission(KSUM)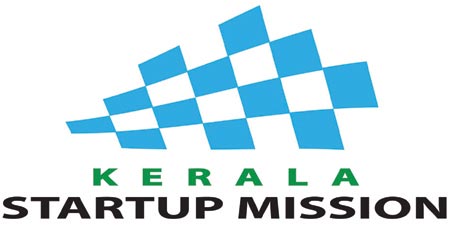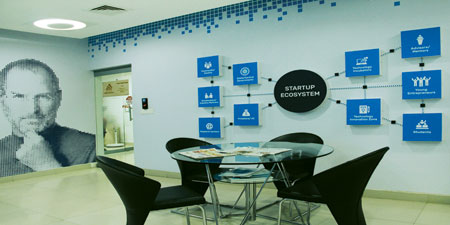 Kerala Startup Mission was known formerly as Technopark Technology Business Incubator(T-TBI). It is India's first and most successful Non-Academic Business Incubator which is located in Technopark, Trivandrum. It was formed by the combination of the Department of Science and Technology (DST) and Technopark, Trivandrum. This project was started its operation in 2007 to help the tech start-ups in Kerala. KSUM is the first non-academic business incubator which functions with a vision to support the startups in the state of Kerala.
Their Visions are:
To identify and promote the true innovators and entrepreneurial talents all over the region.
To provide necessary training in technical & managerial skills.
To mould the aspiring professionals to become successful as Technopreneurs and Business Enterprises.
To bring excellence to the early-stage companies.
To provide value enhancement services of technology and business incubation.
For more details, visit: http://www.sv.co/
Startup Village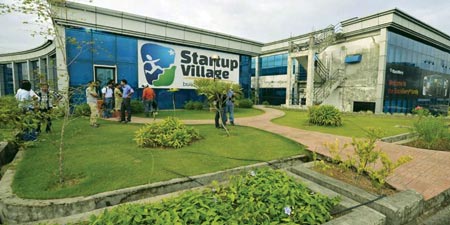 Startup Village started in April 2012, is a not-for-profit business incubator locating in Kochi, Kerala. Startup Village, the winner of numerous awards and creator of stellar startups, is India's first inclusive public-private partnership incubator residing in Kochi. According to the survey in October 2013, 450 startups has been incubated in Startup Village. The promoters of Startup Village are Department of Science and Technology, Government of India, Government of Andhra Pradesh, Technopark, Trivandrum and MobME Wireless. Startup Village is functioning as The Technology Innovation Zone under the Kerala Startup Mission of Government of Kerala.
Their Visions are:
To launch a large number of technology startups in the state
To focus on student startups and telecom innovation
For more details, visit: http://startupmission.kerala.gov.in/
Start a Startup Company in Infopark, Startup Village, KINFRA..
Here are some steps you can use to start your own business easily in Kerala's top tech parks such as Infopark, Startup Village, Technopark, KINFRA etc. It's an overview of what you need to do to make it happen.
1) Collect Ideas
Important steps to follow while collecting ideas :
If you are going to start a new business, you have to make a list of ideas regarding your business theme.
After making the list of ideas, do a quick search of existing companies in your chosen industry.
Learn which companies are the toppers in the current business market and figure out how you can do better.
Find a way your business venture can provide something that the other companies can't.
Thus you can make success in the business world.
2) Planning
Develop a business plan which best suits your business. For that, you will have to understand what a business plan is and what constraints should be considered.
A business plan is a formal statement of organizational goals and plans for reaching them.
It may contain information regarding the company or its team attempting to reach their goals.
It helps you to figure out the company's current and future status, how to overcome obstacles and potential difficulties, and what you have to do to sustain your business.
3) Finance
Starting a business require a specific amount of money depending upon how big or small your business is. For starting up a business, you should have an initial investment. There are a number of ways you can fund your business, including:
Financing
Business loans
Angel investors
Entrepreneur grants
4) Legal Business Structure
Before registration, decide what kind of entity it is. There are 4 types of business structure :
Sole Proprietorship
Partnership
Limited Liability Company(LLC)
Corporation
The business structure you choose legally affects many factors from your business name and how you file your taxes, to your personal liability. You can choose an initial business structure at the initial stage and can change your structure as your business grows.
5) Name Your Business
Your brand name plays an important role in your business. Things to be noted before choosing a name :
The name should be catchy, professional or business related.
Think of all aspects when you collect and choose your business name.
Once you chose a name, check if the name is trademarked or currently in use.
After naming the business, register your domain name with the government.
6) Register and Obtain License
To become an officially recognized business entity, you must register with the government. Things to understand about Registration of your business :
After naming your new venture, you will need to register it.
A sole proprietor who is the only owner of the business must register their business name with either their state or county clerk.
There are different types of business licenses and permits available that you can apply depending on the type of business you are starting and where you are located.
You have to research and choose which type of licenses or permits suits your business during the start-up process.
7) Find Perfect Location
Finding a suitable place for your business is important for the operation of your business and its growth. Make sure your location for the business is suitable for the type of business you want to do. It has to be a place where employee, clients, staffs and the consumer can easily reach. Whether you have a home office, a private office space, or a retail location, it should help in the growth of your company.
8) Purchase an Insurance Policy
Purchasing the right insurance policy or plan is an important step that you should do before you officially launch your business. Dealing with incidents like property damage, natural calamities, theft or even a customer lawsuit can affect your company's image and will be very costly. So you need to take the right insurance policy to be sure that you're properly protected.
9) Build Your Team
Hire employees through interviews and train them using certain training methods to make a good team.
Figure out how the team will work together to make your business a success.
Give roles and responsibility to each employee.
Make division among labours, that is, In a restaurant, there are managers, chefs, cooks, waiters etc..
Give them guidelines to work together to reach a certain goal.
Don't make any move which results in employee grievance.
Launch your business when you feel you are ready and it's the right time.
10) Promote your brand
Once your business is launched, you need to attract the clients and customers. By writing a unique selling proposition (USP) and creating a marketing plan, you can start your promotional purpose. Advertise your business via digital marketing (social networking sites, Facebook campaigning, SEO, mobile marketing) newspaper, posters, banners, attractive events, fests, fair etc.. Use as many business marketing ideas to promote your business most effectively.
More about Startup Companies in Kerala
To know and explore more, you can visit below websites. It includes more about starting a business and setting up a company in Kerala's tech hubs in Kerala such as Technopark, Infopark, Startup Village, KINFRA, Cyberpark etc.. Guidance article by KSIDC help desk for Start-ups in Kerala is about the step in starting a business here. Small-scale business ideas & opportunities in Kerala by MyTopBusinessideas.com and small business ideas in Kerala with low investment by 99Businessideas will help you to know about the business with higher scope to start in Kerala. List of companies incubating in Kerala's Non-Academic Business Incubator Kerala Start-Up Mission(KSUM) and startup's in Startup Village are included below. Business opportunities regarding the list of available franchises to start in Kerala by franchiseindia.com with 7k+ brands are given below.
To Know More
http://keralastartups.org/
http://www.technopark.org/setting-up-a-company
http://startupmission.kerala.gov.in/incubation-companies
http://www.sv.co/startups
http://www.ksidc.org/start-business.php
http://www.mytopbusinessideas.com/kerala-india/
http://99businessideas.com/small-business-ideas-kerala/
http://www.franchiseindia.com/business-opportunities/kerala.LOC15
http://articles.bplans.com/business-ideas/7-steps-to-starting-your-own-business/