JobsNEAR.in

>
Career Tips

>
Be the Best Manager in Kerala
In Kerala, as per the survey, hundreds of companies are booming in the cities like Cochin, Trivandrum, and Calicut. Due to the increase in the number of companies in Kerala each year, the number job vacancies for managers are also increasing. The MBA and other postgraduates are trying their luck in managerial field. Before applying for a manager post, each individual should have some knowledge about the manager job profile and the company's management system.
Functions of a Manager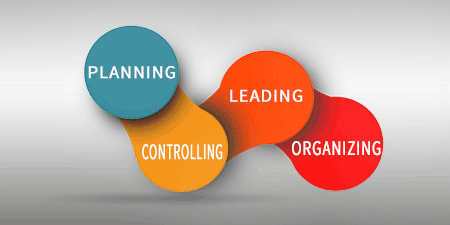 An organization is a place where people work to achieve a certain goal to establish their company. The organization consists of different administration and one of them is the management department. Management is a social process which includes fundamental functions such as controlling, planning, organizing and directing. The term "manager" refers to the people who manage an organization by using these functions; in short, a good manager manages work and lead subordinates. Given below are the functions of management.
1) Planning
Planning is systematic ways to accomplish the objectives or pre-determined goals of the organization. It is a preparatory step in which the manager must compose ideas of how to work on a particular task. He/she have to develop plans which include when, how and who is going to perform a specific job.
2) Organizing
It is a process in which all departments such as physical, financial and human resources are organized together to increase the growth of company's productivity and to achieve the organizational goals. In other words, it is a systematic process of structuring, integrating and coordinating, the tasks and activities of employees in order to achieve goals.
3) Directing
It is an organizational method to work efficiently and effectively to achieve the organizational purposes or goal by influencing, guiding, supervising and motivating subordinates. Supervision, Motivation, Leadership, and Communication are elements for directing an organization.
4) Controlling
It is a process in which verification of activities, issuing of instructions and determining the utilization of the organizational resource is done to achieve the planned organizational goals. Controlling measures the actual performance of each resource or employees and combines them to compare with the standard performance of the organization which was expected during the planning phase. After comparing, the managers can easily find the cause of deviations and can provide the employee's guidelines and advises to take the right actions to solve it.
"Management is an art of getting things done through and with the people in formally organized groups. It is an art of creating an environment in which people can perform and individuals can co-operate towards attainment of group goals"
-Harold Koontz-
Characteristics of a Best Manager
A manager is a person who manages employees and has the power to control departments in a company. They are responsible for leading and motivating their team and team member to accomplish overarching goals for the organization, that is, a manager's prime responsibility is to the success of the company. His/her each and every action should be for the business growth. If the company is down in market because of less productivity, the manager has to make necessary adjustments to get back on right track. The duty of a manager is to lead the organization to success.
The Duties and Functions of an Ideal Manager are:
Run daily operations
Hiring and staffing
Translating corporate goals into functional and individual goals
Monitoring performance
Monitoring and controlling expenses and budgets
Reviewing the company's financial, budgetary and production goals
Tracking and reporting scorecard results to senior management
Planning and goal-setting for future periods
Coaching employees
Training new employees
Initiating action to strengthen results
Supporting problem resolution and decision-making
Conducting timely performance evaluations
Ensuring the products and services are fulfilling customer needs
Dealing with performance problems and terminations
Maintain quality control
Tips to Become a Successful Manager
Given below are some tips you can follow to become a successful leader. These top keywords will help to transform you into a Good Boss. Be the best manager in Kerala!!!
1) Interactive
A manager who cooperates with representatives helps him to upgrade his communicational capacities and connection between workers. Express your ideas and feedback to your employees and listen to their suggestions and ideas too. Knowing your team members and how they're doing in their careers and personal lives will help you to create a bond between them and to work well as a group. If a manager is a good communicator, it will make easier for the employees to most effectively learn, listen and minimize their mistakes.
2) Consistency
Importance of consistency for a manager :
The attitude of your employee towards you depends upon your level of behavioral consistency.
As a manager, if you're consistent, firm and fair you will develop and build a successful team.
They will be able to accomplish any task given to them by the help and support of their great manager.
If you are consistent in behavior, the employee will confidently trust you and will have a strong relationship towards you which will last for a long time.
Consistent behavior will develop confidence in your employee results in the development of productivity and competence. Do not fluctuate or change your character, it may result in serious consequences.
A consistent manager is the most rewarding asset of a company, so be one of those kinds.
3) Accountable
A manager should have strong accountability or should be liable in work by taking actions and responsibilities at the perfect time to achieve their goals and objectives. The manager should analyze the progress of the work and the production. His/her should report about the performance and progress in productivity of the organization.
4) Trustworthy
A manager needs to guide his/her representatives and ought to show them the social estimations of the organization.
Trustworthy leaders want their subordinates to succeed and develop their own identity.
A manager should empower them to take the right actions and to be themselves.
A good manager motivates his employee in every hard situation or task and should provide genuine feedbacks so the employee can improve himself and enhance his work quality.
When a bond of trust is born between the employee and you, they are able to acknowledge their deficiencies and will ask for more guidance.
5) Optimistic
A positive thinking manager or optimistic manager will create the positive attitude in the employees. His/her dedication and passion for work will influence the workers to become confident, enthusiastic, and disciplined. By this, the organization can earn more productive and satisfied employees.
6) Understanding
Be a boss or manager who understands what employee abilities are and bring them forward to improve their effeciency and organization's profitability.
Determine the qualities and talents of your employee and work on drawing them out.
A good manager will help the employee to recognize their own strengths and weaknesses.
Support your employee to work out a way to develop themselves and enhance their productivity.
Allow them to take part in tasks and exercises where they get an opportunity to utilize their skills.
Give them space to work by utilizing and exploring their knowledge. It makes each individual more productive, fruitful and will start to enjoy what they are doing.
7) Problem Solver
If an issue undergoes, don't hold up. Carefully tackle the problem before it turns up into big. Check the issue from the beginning with patience and understand the nature. Take further steps according to a certain plan and conclude it in a positive and fair way. While problem-solving, choose a way to keep the minor issue smaller from growing it into something major.
8) Flexible
Flexibility is a characteristic of a good manager. Each and every employee in a company has different personality and character. So the method or way of working can differ. So in some situations, the manager has to be flexible to take further steps quickly on their own, and also they have to alter their management techniques to deal with each employee.
9) Motivator
A manager has to be a good motivator for employees, it brands the employer. Make the staff motivated, passionate and loyal to the organization by giving them recognition in the workplace and meaningful challenging works. A good performer should get bonuses and rewards to maintain their motivation and productivity. It is also important to give your employees credit for his/her individual work. Thanking your subordinates who completed any task on time as per the direction is good for a healthy work culture and better future of the organization. Recognizing employees creates a positive team environment and transfers into a culture of inclusion, empowerment, and support in which everyone is made to feel like someone. They encourage their subordinate to take risks and won't criticize them for failures but will appreciate their efforts.
10) Unifier
The word "Unifier" means one who unites. A manager has to become a unifier who unites his/her employees to achieve their organizational goals. Managing and controlling employees by uniting them will make the process of production easier.
11) Honest
Being honest makes a boss transparent with his/her employees and senior executives. Honesty towards the organization and work is an important character a good boss should have. The trust of employees on their boss and senior executives play an important role in moulding a disciplined and positive culture that creates a huge impact on an organization's productivity and result. This will result in earning happy workers.
Tips and Guidance in Malayalam to Become Good boss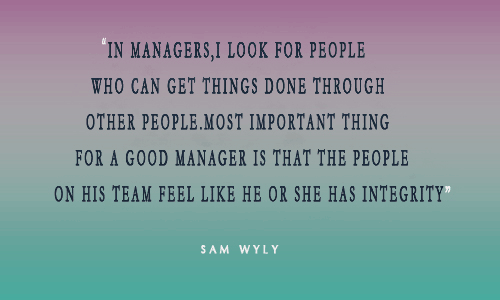 The following websites will help you to increase knowledge about managerial job posts and the duties of a manager. The articles and blog posts describe how a manager should deal with his/her subordinates and how he/she behave in the workplace. Personality development tips and guidance by Dr B M Muhsin in Malayalam given below will help you to mould yourself to become the best manager in Kerala.
For more details, visit:
Personality development tips in Malayalam==> http://www.youtube.com/watch?v=sOZf_A9d_XY
http://www.businessnewsdaily.com/6456-new-manager-tips.html
http://www.wikihow.com/Be-a-Good-Manager
http://www.thedevco.com/free-resources/twelve-tips-for-becoming-a-successful-manager/
http://www.themuse.com/advice/how-to-be-a-great-manager-if-youre-shy
http://www.inc.com/peter-economy/7-keys-becoming-effective-manager.html