JobsNEAR.in

>
Career Tips

>
Best Way to Achieve Goals
Every human being in this world has their own dreams or you can say goals they want to accomplish. You have to set your own goals to succeed in life. Having determination in mind and soul to achieve what you want is the first step towards success. Focus and direction have to be perfect to reach your goal. Focus allows you to control the direction in which your life has to move and helps to determine whether you are actually succeeding or not. Try hard to reach your goal which will make you the happiest wellbeing in the universe and help you to increase your confidence level and self-esteem. The accomplishment of a goal does not depend upon the size (Small goals, medium-sized goals, big goals) or subject, but on the strength of determination and the desire. Accomplishing dream is not an easy task. We have to face hardships and failures which will make us stronger. If you are undergoing failure, you have to keep one thing in your mind, that is,
"Failure is the opportunity to begin again, only more intelligently."
Henry Ford
Career Goal and It's Importance
How to set a career goal :
A career goal is defined as what profession you want to pursue throughout your career.
It is essential for job seekers and experienced professionals to recognize your career goals to develop an effective plan.
Experienced professionals who are working in this era sometimes change their jobs frequently than in previous generations.
Therefore, even if you are a job seeker and experienced professional you need to be prepared and proactive in managing your career.
Defining career goals are important for potential employers to understand the response of the candidates when they are asked "what are your career goals?" during an interview.
The employers will get a complete review about the passion and sincerity of the candidate towards the work.
Each and every individual in this world have different ambitions and targets. The way to your dream can be long, hard and tough. When you set yourself up for an occupation and achievements you need to accomplish in your career, you're now closer to your dream. Be that as it may, this doesn't imply that you need to relinquish in different parts of your life that are important to you. Even if our lives are busy enough balancing work and family without having time for making major career changes, these tips below will inspire you in your search for success and provide you with some solid strategies to achieve your career goals and a happy life.
1) Set Your Goal
Setting the goal is an essential process in achieving your goal. Important things to be noted before setting a goal :
Commitment is the first step while setting your goal.
In this phase, you should have a complete knowledge about your goal.
Motivation and commitment are the two important ingredients to achieving success in life.
Your goal must be specific, measurable, attainable, time-bound and relevant that motivates you the most.
Write about the goals to make sure that the goals are important to you and make them tangible.
It's up to you to decide what you want and what you have to do.
Then plan the steps you should take to reach your goal, and erase each goal from the list as you work through them. If you work hard with passion, the nearer you'll reach the goal.
2) True Passion
When you cherish what you would or like to accomplish as a profession, you'll be normally inspired to achieve your career goals quicker. Discover something you are keen on or appreciate, look into the conceivable outcomes and make your arrangement of activity. This may even include enlisting on a short course to reach precisely where you need to be.
3) Planning
A well thought out plan will provide you direction and structure about the process. Consider this points while you create a plan :
Create a plan and write down what you want to achieve in a given period.
Break the time chart to a week-by-week schedule. Draw a visual representation of the plan.
For example, a rough sketch in a paper will help you to have a good image about the ongoing process and it is better than keeping it in mind.
By doing this, you can determine whether the plan is the best or not.
Even if it is a long-term or short-term plan, make it detailed and try to accomplish it on time. Good intentions will always give you good focus.
4) Set Priorities
When you have a number of tasks, give each a priority by arranging them according to their priorities. This helps you to stay confusion-free for having too many goals and will direct your focus to the most important tasks.
5) Prepare Yourself
Prepare yourself and get ready for action. Think about why you have chosen this goal and how you are going to fulfill it.
Ask yourself if you ready for the achievement process. Prepare yourself according to the plan you have made and motivate yourself.
Have a systematic approach to all your activities. Commitment and determination will help you to fulfil what you have in your mind.
6) Positive Mindset
Trust in yourself and what you can do. Feedback can thump you off your career journey. It can make you inspire and motive at the same time. Most circumstances, it's about how you acknowledge it. Make fair targets, remain concentrated on your plan and achieve high.
7) Discover True Motivation
Be positive and motivate yourself. It will help you to focus on the process you are working on.
Being positive or optimistic cultivates positive habits and energy in your mind as well as in your character.
Positive thinking can empower you to success and gives you strength in challenging situations.
8) Dedicate Your Time
Spend time for your dream since you have to achieve it.
Engage yourself in collecting information, ideas and data about the goal related subject.
Read books, related articles, autobiographies, blogs, e-books and Google it via the Internet.
When you spend some time on it, you'll find better ways to reach where you want to go.
Systematic routine in your daily life by dedicating some time to work will help to satisfy your aims and desire.
9) Perfect Guidance
Get help and advises from external support to accomplish your goals. If you are struggling and need someone to guide you, an external support will help you to get through it even if the goals are difficult and personal. You can ask support from someone you trust or from a professional.
10) Track Your Progress
After starting your work towards your goal, track your progress by monitoring and keeping an eye on it. Tracking will help you to stay motivated by highlighting your goals.
11) Persistence and Patience
When you set aside your opportunity to work hard for something, you regularly get remunerated.
So be patient in what you are doing and wait for the right time to apply your right move.
Stick to your plan and work at making it even better.
Make sure to recognize every single step that will take you to get your desired outcome.
Face challenges and hurdles you set for yourself confidently.
12) Work It Out
To achieve your goals you will have to work hard. Importance of hardwork in achieving success:
Hard work is important in everyone's life, like a gold.
Regardless of whether you're setting aside an opportunity to make a resume for the job application you've on your mind, or inquiring about the organization that is quite recently welcomed you for an interview, let your work to undergo changes in your career.
The more you put in, the better the chances of profession entryways opening for you.
14) Critics and Feedbacks
The input and feedback you get can once in a while be distractive. But sometimes it can be a valuable career advice and can really help you to make you improve yourself. Listen carefully and react positively.
15) Keep Your Professional Image Consistency
Have a polished professional image by updating your appearance with accessories, clothes, hair and eyeglasses.
Keeping a refreshed appearance is fundamental for the first impressions.
The new trendy style clothing can refresh your look, in case you're not one to shop each and every season.
On the flip side of the range, be mindful that dressing excessively in vogue can be unappealing in a professional setting.
Utilize the general guideline of looking in the mirror to check whether you have to dispose of one accessory.
16) Review Career Goals
For accomplishing a goal, you have to manage your own expectations for yourself, too. Marking your calendar for the review of career goals and make adjustments to it if necessary. Remaining on top of your career goals and intermittently surveying those helps you measure your advance, progress, successes and assess the attainability of fulfilling your outstanding objectives.
17) Get Informed
Go on the web and get some answers concerning your career.
Investigate the area, converse with friends and family, contact individuals by telephone and generally be as dynamic in your interest for information as you can.
The data and information you are searching for are available on the Internet.
The more you get some answers concerning a specific area, role or company, the more educated up you'll be to tweak your yearnings, aspirations and targets.
18) Rewards
Make the most of your diligent work. Make the most of your accomplishments as you get closer and nearer to your career objectives. Also, make the most of your available time as well. Working extended periods to satisfy your aspiration and ambitions deserves day by day and week by week rewards and treats.
19) Set the Pace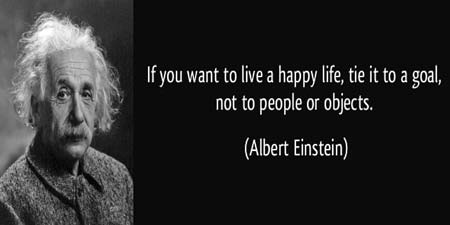 Ambition and aspiration are what you want it to be. Set yourself new goals, new objectives, particularly when you fulfill one, and keep your arrangements new, achievable and inspired.
Career Mantra from Career Gurus in Kerala
The list of websites given below contains career mantras and talk shows about "Goals in Career and Life". Career guidance talk by Dr Venugopal S Reddiar in a show called Veettuvisesham Programme in Doordarshan is highly motivational. Mr Madhu Bhaskaran is a famous HRD trainer and personal coach in Kerala. You can visit his website "http://madhubhaskaran.com/" for more motivational articles and videos which will lead you to enjoy the success and satisfaction of knowing you achieved what you set out to do. A dynamic personality, Mr Shafi Mohammed is a successful entrepreneur and trainer in Kerala. His fascinating motivational tips and career guidance about achieving the goal will help you to set goals with full of confidence.
For more details, visit:
http://isha.sadhguru.org/blog/ma/jeevithashaili/vijayamantram/unnathamaaya-lakshyavum/
http://www.newkerala.com/self-help/Articles/Reach-Your-Goals.html
http://keralahour.com/life-plan-achieve-goal/
5 steps to achieve your goal, Talk by Madhu Bhaskaran ==> http://www.youtube.com/watch?v=8wV8BevenT8
http://www.malayaalam.com/Home/BADetails/1881
Career and Motivational Tips by Shafi Mohammed==> http://www.facebook.com/shafiinspires
http://chaanakyan.blogspot.in/2008/08/blog-post_09) html
http://www.mathrubhumi.com/ernakulam/malayalam-news/kothamamgalam-1) 1972778
http://www.mangalam.com/news/detail/29525-health-news.html
Career Guidance talk by Dr Venugopal S Reddiar ==> http://www.youtube.com/watch?v=Z0Jv_wLEhw8
http://isha.sadhguru.org/blog/ma/jeevithashaili/vijayamantram/vijayam-vathilil-muttunna-samayam/
http://www.success.com/article/10-steps-to-achieve-any-goal
http://www.entrepreneur.com/article/287697
http://isha.sadhguru.org/blog/ma/jeevithashaili/vijayamantram/vijayam-vathilil/