JobsNEAR.in

>
Career Tips

>
Emerging Technologies in India

In this present day, latest technology trends and gadgets are getting popular in the business markets, even in India. These trends and innovations in technology are changing the world. It is important for investors, and employers and employees and job seekers in Kerala to know new innovations and should recognize new emerging technologies. It might help them while inventing new products, at work or during interviews. Allocation of these emerging technologies into your business may gain more attention of the consumer, growth in profit from productivity and to reach the goal. The knowledge and information about these for strategic technology trends may help the students, professional and scientific inventors in the educational field, for new inventions and in research programmes. The list of top tech trends in 2018 is given below.
Top Technology Trends in 2018
1) Internet-of-Things And Smart Home Technology
Today, the Internet has changed the world by improving the availability of necessities around you in just a click. We've been hearing about the introduction of the Internet-of-Things (IoT) into the business market. Specialities of IoT:
Revolution of IoT in daily lives enables objects like physical devices, vehicles (connected devices or smart devices), buildings etc... which contain sensors, actuators, electronics, software and network connectivity to collect and exchange data, thus resulted in the interconnectedness of smart home technology.


IoT was defined as "the infrastructure of the information society" by Global Standards Initiative in 2013)


There are tonnes of individual appliances and apps are available in the market, but haven't reached or are not applied these latest smart technologies in their production.


Due to this, we can't expect every city to become a smart city and feels like this technology is taking the time to reach the people in various places.


Big tech giants like Google, Apple, and Amazon are involved in using IoT in their production. So in these coming years, the world is expecting some major advancement that IoT, smart homes and offices become normal to everyone.
2) Intelligent apps
Intelligent apps are applications with the potential to change the way of work and structure of the work environment. There are different types of intelligent applications :
Virtual Personal Assistants VPAs and Smart Advisor play out a few the components of a human partner making customary assignments and errands less requesting and simple (by sorting out e-mails, messages and other activities) and its users and clients more suitable.
Virtual customer assistants (VCAs) is another intelligent app which is specific for endeavours in fields like arrangements, customer advantages, sales, deals, client benefits and customer service.
3) Smart Beacons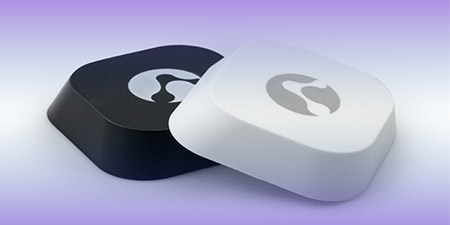 Beacon is a little Bluetooth gadget with signal transmitters which can be set in a physical space, such as your departmental or retail store. Use of a Beacon :
They can broadcast modest radio signals around itself at low power utilization that assists versatile applications(apps like mobile apps) to perceive when a Smartphone is in the nearest location.
Your customers will get custom notifications while they stroll through your store or connect with your items.
Bluetooth technology is utilized as a part of this gadget which helps to estimate the position of the cell phones and collaborate with them by trading information and data.
The micro-location system utilized as a part of it can find cell phones that are nearer as four inches to them.
4) India Stack
India Stack is platform or a set of Application Programme Interface (APIs) that allows governments, organizations, startups and developers to use unique or a one of a kind digital infrastructure which gives a connection to customers (users and clients) and makers (top organizations, start-ups, enterprises, government and developers). Advantages of this platform :
This can take care of issues, for example, paperless, presence-less and cashless service delivery.
It additionally gives determinations to specialist co-ops to give objection benefits on top of the core APIs, which makers can use to make convincing advanced arrangements in their own spaces.
With associations, for instance, iSpirit backing it up, it is likely that we see more energy from the group of engineers, architect gathering, the product and platform organizations and associations to use the four layers of India Stack for broad-scale arrangement of their items and administrations.
Projects based on the India Stack framework and philosophy
Unified Payment Interface (UPI) by National Payment Corporation of India (NPCI) enable money transfer digitally
Digital Locker facility by National e-Governance Division (NeGD) of the Government of India. It can be used for secure issuing and verification of digital documents and certificates.
electronic Know Your Customer (eKYC) by Unique Identification Authority of India (UIDAI)
http://indiastack.org/
5) Augmented reality(AR) and Virtual Reality(VR)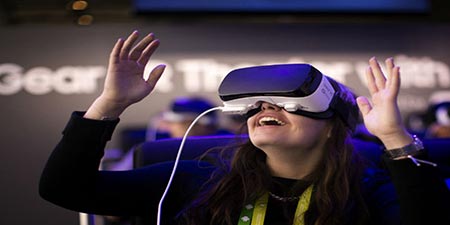 Before knowing about the advancement in AR and VR technology, you should know what is augmented reality and virtual reality.
Augmented reality (AR) is a technology which helps you to have a direct or indirect view of a real-world environment or genuine domain whose components are supplemented by computer-generated sensory enhancement such as sound, video, graphics or GPS data.


Virtual reality (VR) is a computer innovation which utilizes pictures, sounds, different sensations and virtual reality gadgets, for example, headsets, to create an imaginary setting which repeats as a genuine situation to the client. VR can stimulate vision and hearing which makes the client feel like they are encountering the recreated reality.
There were a considerable measure of upgrades occurred in augmented reality (AR) and virtual reality (VR) technology amid 2016) A huge number of applications and games were launched which utilizes AR and VR technologies. Pokemon Go is an AR game which got the most noteworthy appraisals among the other games launched for the current year with more than 100 million downloads. On the off chance that in this year, these two technologies had a tremendous effect in the specialized technical world, we can hold up to see new forms of AR and VR in the commercial center of thoughts to get more standard use in coming years.
6) 4G impact in India
4G Long Term Evolution(LTE) technology made a big impact across the country by improving services of mobile broadband networks in India such as Quality of Service during 2016-17) Mobile broadband infrastructure with high reliability and high capacity can help in achieving the vision of Digital India. 'Public Wi-Fi' infrastructure has been actively promoted by Telecom Regulatory Authority of India (TRAI) as a praise to the mobile phone network.
7) Cloud Migration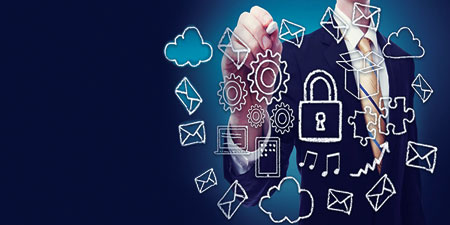 It is a process of moving data or information from a computer in an organization's to the cloud or from one cloud environment to another. The process of moving data between clouds environments are known as cloud-to-cloud migration. Application of cloud technology in the production can gain benefits in your businesses such as
Reduction in hosting and equipment costs
Increases in capacity
Streamlined operations
Enhanced collaboration
Increased productivity
8) Cyber Security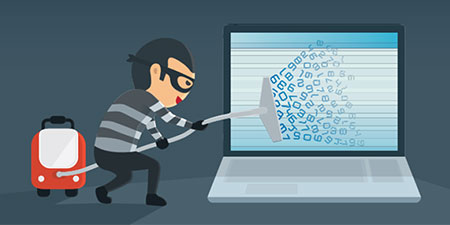 Cyber Security which is also known as computer security or IT security, is a technology designed to protect networks, computers, hardware, software, data and programs from attack, theft, damage or unauthorized access to computer systems. The new hot technologies in Cyber Security are
Smart Grid Technologies
SAML & The Cloud
Active Defence Measures
Early Warning Systems
Virtual Dispersive Networking (VDN)
Next Generation Breach Detection
Context-Aware Behavioral Analytics
9) Paying with your face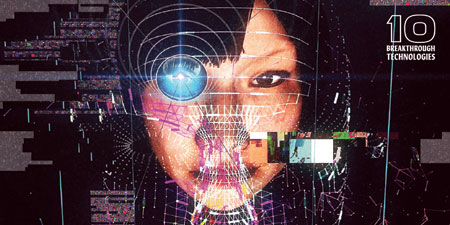 Nowadays, face recognition is not a new technology. It is a computer application equipped for distinguishing or checking a person from a digital image or a video outline from a video source which is called face recognition system. Its application is utilized as a part of specific fields like biometrics, information security, access control, law enforcement, smart cards and surveillance system. A company called Face++ in China is selling service products by using face recognition technology or system that can also be applied to huge platforms even banking security to authorize payments, provide access to facilities and track down criminals. In this technology, a picture is uploaded into a system and the access to buildings, confirmation of payments or identity verification goes immediately in place by itself. Additional services, such as face comparison, gender detection, age analysis, emotion assumption like eye status. All of this is based on just a picture of a face. This technology from Face++ is being used in several popular apps which are available in the digital market. A mobile payment app called Alipay which is used by more than 120 million people in China to transfer money is using only face as credentials.
New Technology Trends in Kerala
The following websites given below are about latest technology trends inside and outside Kerala.
http://www.mathrubhumi.com/technology/gadgets/siri-speaker-ios-11-apple-wwdc-2017-digital-assistant-artificial-intelligence-ai-1) 1987734
http://www.techlokam.in/2016/04/17/3200
http://www.manoramaonline.com/technology/mobiles/2017/06/06/xiaomi-launches-mobile-phones-in-kerala.html
http://www.techlokam.in/2016/04/16/3189
http://yourstory.com/2016/12/2017-outlook-business-trends/
http://www.in.techradar.com/news/Top-10-Technology-Trends-for-2017/articleshow/54954599) cms
http://www.technologyreview.com/lists/technologies/2017/
http://www.forbes.com/sites/danielnewman/2017/01/03/17-top-enterprise-tech-trends-for-2017-and-this-years-ces/#4f7787084326