JobsNEAR.in

>
Career Tips

>
Tips for On the Job Training in Kerala
As an employer, you should know about the companies locating in various cities (Cochin, Trivandrum, Calicut etc..) and IT campuses ( Info Park, Technopark, Cyberpark, Startup Village, Smart city etc.. ) in Kerala. Get information about different methodologies they are using to train their employees and apply it in your organisation to train your workers. It's your duty to guarantee that your representatives are all around outfitted with fundamental skills and knowledge to expand their productivity. You should know that your workers are your most profitable resource and you have to prepare them is an ideal approach to guarantee steady development for your business or association. The significance of representative preparing is important for your business. Training your employer to improve the strength of their mind and provide a power to solve problems in work. Basically, there are two types of training methods employer can provide, through which knowledge and skills of the employees can be improved.
1) On the job
It is a training method in which a trainee has to work on a specific job and he will get to teach the skills and knowledge necessary to perform the assigned job. Some of the on-the-job training methods are job rotation, coaching, job instructions, committee assignments and internship training.
The advantages of OJT are as follows:
Less expensive method.
Trainees are highly motivated and encouraged to learn.
Flexible method.
Much arrangement for the training is not required.
On-the-job Training Methods:
Job Instruction Technology
Apprenticeship
Understudy
Coaching
Mentoring
Job Rotation
2) Off the job
Off the job is a method of training used for the development of employees which are entirely different from the field of the assigned job. Some of the off-the-job training methods are case study method, business games, grid training, lectures, simulation, incident method, role play, in-basket method, management education and conference.
Off-the-job Training Methods:
Simulation Exercises
Lectures and Conferences
Vestibule Training
Sensitivity Training
Transactional Training
Tips for On the Job Training(OJT) Programs in Kerala
Make your own OJT Team
Appoint effective skilled trainers
Create a training plan with the help of high-level employee's advises
Help to build a good relationship between trainer and trainee
Allocate objectives for trainees
Divide the objectives into smaller tasks
Provide each trainee tasks according to their talent and skills
Analyse trainee's performance
Use suitable Visual Aids, Job Aids, Training Outlines and Hands-On Props
Make Daily and Monthly Reports of the training progress and progress in achieving objectives
Effective Training Techniques
Interacting technique:
Interactive employee training techniques can keep your employees engaged and will help them to get new information. Group discussions is a technique in which direct exchanging of information and ideas between knowledgeable employees take place to pass their skills onto new employees. Participants are arranged into small groups and provided by case studies or work situation. It is to evaluate how the trainees discuss and solve the problem together. Q and A sessions is a method in interacting technique which contains informal question-and-answer sessions. The participants are arranged in small groups and are trained by updating their skills. Join assemble talks are the most used strategy for proficient and prominent workers to pass their knowledge to new representatives. Brainstorming is a process in which a group of people meet to convey and exchange new ideas and thoughts from a specific area or field of interest. By this method, people can think more freely and can create new ideas and solutions in the different field which are new to them. The participants present new ideas as it is happening to them in real and then collect ideas raised by others participants. All the ideas are noted down and are evaluated when a session ends. Other methods used in this technique are:
Quizzes
Case studies
Active summaries
Question cards
Role-playing
Participant control
Demonstrations
E-Learning or Online-based Training Techniques:
As the technology is expanding, companies are relying on online resources or e-learning portals to deliver training to their candidates. Many companies with employees from the various place across the world are using technologies to deliver training online. Nowadays, the number of companies using e-learning training are increasing and it will continue to rise in future. This method of training is becoming easier to use, due to the fact that the Internet is easy to access. Some examples of this type of training are WalkMe, Wiley etc.. These are guidance and engagement platforms that provide immediate and direct training for employees in the moment of need. The employer has to keep the employees involved and engaged in order to encourage that they retain new information. Examples for E-learning portal in Kerala are Kerala primary education, silver bullet etc..
Web-based training
Tele or video conferencing
Audio conferencing
Web meetings, or webinars
Online colleges and universities
Collaborative document preparation
E-mail
Lectures:
Lectures take place in a classroom format. The lecture has the ability to convey information to trainees in a short amount of time. It is least effective of all training methods. In lectures, there will be no interaction from the trainer to the trainee.
Work Rotation:
Job Rotation or work rotation is a management approach where workers or trainees are shifted between two or more tasks or jobs at regular intervals of time in order to expose their skills and experience to all parts of an organisation. It is the way toward preparing representatives by pivoting them through a progression of related occupations. Pivot not just makes a man all around familiar with various employments and permits to create compatibility with various individuals.
Computer Based Training: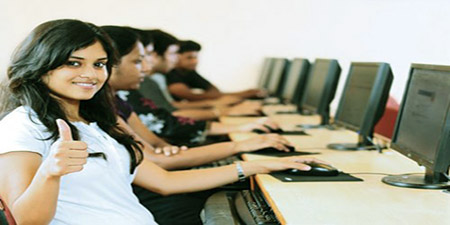 Computer-based training is becoming more helpful and effective because of the accessibility and simple to utilise the property of technology. Innovative Technological Solutions are powerful in improving the preparation, despite the fact that human connections will dependably remain the strong establishment of worker preparing. Computer-based training formats differ from the least complex text-only programs to exceptionally advanced multimedia projects to virtual reality. Few formats used in computer-based training are given below:
These formats provide audio, video and stimulating graphical effect to the training program. These formats will make the training program more interactive, reliable and highly effective. The trainees can learn at their own pace and they are cost-effective.
CD-ROMs
Text-only format training
Multimedia training materials
Virtual Reality
Work Instructional Technique (WIT):
It is a step by step work preparing technique in which an appropriate coach is appointed to prepare a learner by providing them with an outline of the employment, to motivate, and to carve the outcomes. The coach has to permit the learner to present his/her ability or skill to do the task. The coach has to give proper follows up, inputs and should offer the right assistance. An arrangement called outlines are provided to the students to displayed the learning material by using learning machines. This technique is an important instrument for all instructors, educators and coaches. It helps the instructor:
To convey well-ordered direction
To know what the learner has learned
To be industrious, that is; diligent, flexible and hard-working in all situation.
Apprenticeship:
Apprenticeship consists of on-the-job training (OJT) and classroom instruction, under the supervision of a trainer in which the trainee learns the practical and theoretical aspects of the work the company assigns. This method is to prepare the learners or trainees an all-rounder or an expert. It is a costly technique for preparing a professional worker. There is no assurance that the prepared labourer will keep on working in a similar association. So the company has to take certain remedies if any issues happen.
Hands-On Training:
Hands-on training is a collection of effective training techniques for teaching employees such as cross-training, demonstrations, coaching, apprenticeships and drills.
Understudy:
In this technique, subordinate has to work with his supervisor or executive like a partner. It's a part of his understudy. The subordinate has to learn and understand the work and work related tasks by taking an interest in taking care of everyday issues. The fundamental intention is to get ready subordinate for accepting his working environment and job tasks.
Classroom or Instructor-Led Training
Instructor-led training is one of the most well-known preparing strategies for trainers to train their subordinates or trainees. There are many types of Instructor-Led Training. They are
Video portion
Storytelling
PowerPoint presentation
Overhead projector
Blackboard or Whiteboard
Live Projects in Kerala
Several MNC's and IT companies are providing various live project training in their campuses for MCA, BCA, BE, B.Sc, M.Sc, Diploma holders. Some of them are real time software projects which give you an experience of the actual corporate working environment. The candidates will be under training even though they are part of a team. Some companies are providing incentives or stipends to encourage the candidate.
PHP live Project Training
SEO Live Project Training
.NET Live Project Training
Testing Project
UFT Testing
Security Testing
Scrum(Agile) Testing Project
Selenium Project
HP ALM Exercise
PHP Project
Web Development
Selenium E-commerce Project
Hardware and Network Maintenance
Digital Marketing
Microsoft Programming technologies including Web Services, Visual Studio, Javascript, Web development, HTML, C#, VB.NET, ASP.NET, SQL Server and software testing.
Odoo
Hadoop
Magento
Python
VLSI (Verilog, VHDL)
MATLAB
Embedded system
iOS/Android
For more details about On the Job Training Tips & Techniques and Training Programs & Live Projects in Kerala, visit the website mentioned below.
About Innostack ==> http://www.facebook.com/innostack/videos/746187165548482/
http://www.innostack.in/
http://www.convergencetraining.com/blog/tips-for-great-on-the-job-training-ojt-programs
http://www.whatishumanresource.com/on-the-job-methods
http://www.yourarticlelibrary.com/employees/training-methods-on-job-training-and-off-the-job-training-methods/5421/
http://study.com/academy/lesson/methods-for-training-employees-mentoring-on-the-job-job-rotation.html
http://content.wisestep.com/different-methods-techniques-training-employees/