JobsNEAR.in

>
Career Tips

>
Employment Tests for Indian Job Seekers
According to 2011 and 2001 census data on total literacy rate, Kerala has the highest total literacy rate in India. Because of that, the number of job seekers is also really high, compared to the other cities and states. Kerala is a place where you can find a cluster of Technology parks (Infopark, Technopark and Cyberpark), Smart cities, Multinational companies, traditional industries and startups and a home to several leading Multinational companies like UST Global, Wipro, Cognizant, Ernst & Young, EXL Services, Etisalat DB Telecom, Nielsen Audio, Xerox-ACS etc.. in India. They made their location here because of the hike in the economy. Nowadays, Malayalee young graduates are trying to make their mark in IT and business field by introducing new innovations and technologies. Thus a lot of startup companies have been launched here. As the companies and industrial sectors are ready to hire fresher and experienced professionals, the job seeker also has to get ready to face the new world of opportunity. The candidate has to prepare for career and work life themselves, by collecting information about job and job interviews.
Interview Tests in Kerala
While searching for a job in Kerala, you may have to attend a lot of exams such as KPSC exams, SSC exams, IBPS bank exams etc.. to succeed in the career in government sectors like KSRTC, KSEB, Cochin Metro, KITCO, KELTRON etc..Test is a process which helps the examiner to evaluate and measure the skills, aptitude, physical fitness and knowledge in other topics, of an exam taker. Exams help employers in making decisions. A test can be held verbally or on paper or by using a computer, or in a place that requires an exam taker to physically perform his/her skills. It can be held formally or informally depending on the subject and organization. There are different types of tests or exams in hiring or recruiting an employee. These tests are used to recruit employees for private and government job posts such as a programmer, engineer, SI, Police officers, lecturers or teachers, Civil, Postal, PSC and DTPC posts. Given below is a quick guide which consists of different types of interview skill tests, suggestions, tips for the tests and advice for how to prepare for exams.
Types of Employment Test in a Selection process
1) Interviews
The interview is a formal conversation conducted to measure the knowledge of the candidate such as interpersonal skills, communicational skills, teamwork skills and job knowledge. It is considered as the excellent selection method. It is the direct exchange of knowledge between candidates and interviewers. The employer will have a standard set of questions to measure the candidate's knowledge, skills and abilities. The interview is nothing but an oral examination of candidates. Employers generally conduct interviews either face-to-face or by phone or through video. The interview is the most commonly used type of test.
2) Integrity Tests
This test is used to measure the person honesty, reliability, dependability, pro-social behaviour and trustworthiness. In these tests, examiner typically asks direct questions about previous experiences and integrity to determine attitudes. They ask questions about preferences and interests so that they will get a complete image of your future behaviour in the workplace. A lack of integrity of a candidate is associated with inappropriate behaviours as theft, violence and disciplinary problems.
3) Cognitive Ability Tests
Cognitive ability tests are used by organizations as a part of the recruitment process to measure the general intelligence of a person. It consists of questions to measure the ability of the resource to learn quickly, logic, candidate's competence and suitability for the role, and thus to predict future performance. They assess a person's aptitude or potential to solve job-related problems by providing information about their mental abilities in verbal or mathematical reasoning, reading comprehension and other skills that are fundamental to success in many different jobs.
4) Written Test
Written test is a type of test which is used to measure the knowledge and writing skills of a candidate. Many companies are conducting written tests to evaluate the knowledge level of candidates. Elimination of the candidates can be done after the written exam. There are different types of written tests companies are conducting: Aptitude Tests, Psychometric tests and Technical Tests.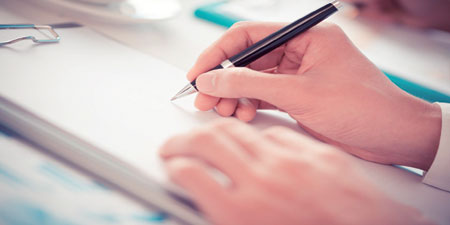 Aptitude Tests:
Aptitude Tests is to test a candidate on a particular skill or set of skills like analytical and decision-making skills, mathematical skills, vocabulary, reading and language skills. It is also used to measure your knowledge in communication. Types of Aptitude tests are
Top 7 Placement and Employability Assessment/Aptitude Tests for Indian Job Seekers and Freshers
Job Mentor Test
AMCAT
Mettl Employability Test or MET
CoCubes
eLitmus
CEAT
NASSCOM NAC-TECH
IPAT
Technical Tests:
Technical tests play an important role in the selection procedure of many core companies. It is to measure the technical and subject knowledge of the job seeker. The company representatives can easily find if the candidate has fundamental knowledge in the subject and can perform well or not. In this test, the questions they ask will be from the candidate's specialized area such as computer science, electronics, mechanical, medical, agriculture etc..
Psychometric Tests:
Psychometric Test is mostly conducted by IT companies. It helps the HR or recruiting department of an organization to select the suitable candidates to the job vacancies. The company representatives want your honest answers for all the questions and will evaluate your genuine nature. So that they will be able to get a psychological view about you and can analyze the profile if it suits you.
5) Job Knowledge Tests
Job knowledge tests include essay type items or multiple choice questions to evaluate technical and professional knowledge skills required for the job. Job knowledge tests may contain questions from mechanical theorems, accounting principles, programming, blueprint reading, mathematical operations etc.. depending upon the job requirements.
6) Personality Tests
Personality tests are used to analyze candidate's behaviour at work, social skills and satisfaction in work. It is to analyze character quality of the candidate in working environment such as outwardness, optimism, observance, pioneer, mental stability, amenity, tolerance, interaction, initiating attitude and dynamic nature. The personality test is used to know the potential of the candidate to become successful in a job.
7) Physical Ability Tests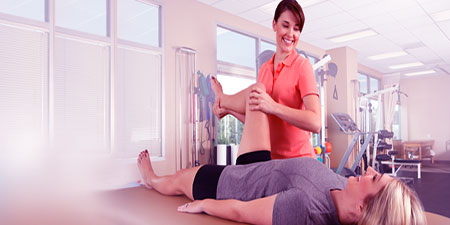 In physical ability test, the candidate has to undergo a physical examination such as physical tasks or exercises to perform. This test is to measure physical capabilities, such as strength, balance, and speed of the resource. The results of this fitness test are recorded in a statement and are preserved in the personnel records.
8) Intelligence tests
An intelligence test also called as IQ test which is generally referred to as a complex arrangement of which verbal, dynamic and numerical thinking. This sort of test is especially powerful when meeting graduates or a gathering of comparably gifted and qualified hopefuls.
9) Simulation Test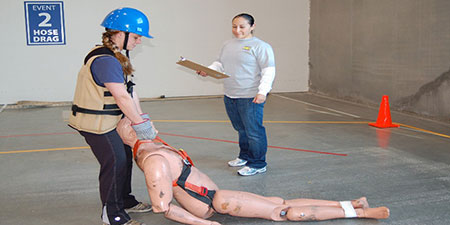 In simulation test, a candidate is provided by a working environment set up similar to the real workplace. The candidate has to perform the work activities and some other tasks he might be doing while working for real. It is designed to mimic the reality so that the company representatives will get a clear image about the working skills of the candidate. This test is to measure specific job skills and general skills such as knowledge about his/her work, organizational skill, interpersonal skills and analytic skills.
To get more information regarding employment and interview tests in Malayalam for job seekers and freshers, visit:
http://www.thebalance.com/types-of-pre-employment-tests-2059812
http://blog.timesunion.com/careers/the-8-major-types-of-interviews/321/
http://www.siop.org/workplace/employment%20testing/testtypes.aspx
http://www.careeraddict.com/types-of-tests-to-use-at-interview-stage
http://www.prospects.ac.uk/careers-advice/interview-tips/interview-tests-and-exercises
Personality Test Malayalam ==> http://www.youtube.com/watch?v=0lkFmlBnVfI