JobsNEAR.in

>
Career Tips

>
Thulasi Login & Registration
Kerala PSC from an earlier year onwards made the one-time registration compulsory for all applicants who are applying for PSC exams. Applicants who wish to apply for desired post ought to enroll their profile utilizing the one time registration once before applying. After that, you can apply for the post by means of this. As of now, PSC reported different open doors in the LDC sections. There is part of chances today. Be cautious about the registration process. A lot of incidents detailed from different parts of Kerala that as a result of the mistake in the online registration many applicants rejected from the written exam. KPSC Conducts Exam different posts declare the Results on its site. Competitors who gives the KPSC Exams can check declared Result from the site. Not only exam Results but also exam preperation tips, previous year questions and answers in detail will be accessible in the website.
PSC(Thulasi) Login and Registration Steps
Step 1
Open the official website of Kerala PSC(http://www.keralapsc.org/).
Step 2
Click on One-Time registration Box and enter into One-Time Registration page.
Step 3
At that a page will open asking you "please check whether your photo bears your name and date of photograph taken.
Your application will be summarily dismisses if your photograph does not contain your name and date of photograph
   taken."Then answer it with I AGREE to include catch.
Then click the NEXT button.
Step 4
Then registration page will appear.
Click on New Registration button to Start your one-time Registration process.
Step 5
Uploading Your Image:
The image preferably in black and white or color.
Face and shoulder part of the candidate ought to be clear in the picture.
The face ought to be erect in position and ideally come in the center point of the picture.
The background should be in white or light colors.
200 x 150 pixel (height x width ) sized image in jpg format is applicable
The file size don't exceed 30 Kb
Eyes should be visible(avoid wearing glass)
Step 6
Uploading Your Signature: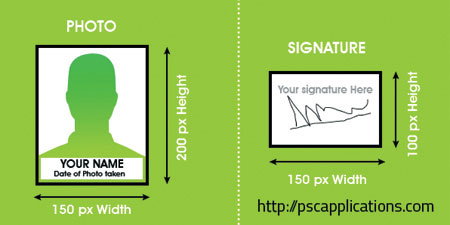 Then Upload your Signature of Maximum Size: 30Kb
Image Dimension: 150Width X 100Height pxl
Image Type: JPG format.
Uploading likewise should be possible by clicking BROWSE button in the screen and choosing the scanned picture   of mark from your computer.
On the off chance that uploading fruitful another page will show up with your photo and mark with KPSC stamp  on the right-hand side.
Step 7
Fill your personal info in the prescribed columns.
Add your sex, marriage status, religion, the name of parents etc.
Click on next button after filling the entire form.
Step 8
In the following page you need to enter your location, correspondence address and so on with District, Thaluk, Village points of interest.
Enter the details correctly.
Then click next button to proceed.
Step 9
Next fill your email id, Mobile Number, for SMS verifications and services
Give your id and password carefully on your advantage
Step 10
In the following and last page, you need to enter User ID and Password.
It should be easily memorable for future use and please not down those details
Kerala PSC Login Tips
If you already registered you just click on the one-time registration link.
Here you can see space for Log in option.
Give your password and user ID.
Fill the letters given in the box as there
Click on the log in button and you can see your notifications and all other details.
Some Additional Tips!!!
If you forgot your password and to reset the password, SMS your name and date of birth in prescribed format.
To Know User ID
   KPSC USR
To Reset Password
   KPSC RST UserID DOB
You can send SMS to 537252
PSC Exam Preparation Tips, Questions and Answers
One of the imperative parts of LDC exam 2017 arrangement is that you have to arrange your learns no less than two months preceding the exam. You have to make a review plan that incorporates covering all points, making short notes, previous year question papers, leading your own deride exams, and modifications. Remember that when you set up a timetable, allot adequate time for each subject. Inorder to get previous questions and answer model refer the given link also.
www.psctutor.com/psc-previous-exams-solved-question-papers.php.
Time administration is something basic. Know the exam date. Make a study plan. Promise you rehearse number of deride tests as could be allowed before you go for   the examination.
Give break even with significance to every one of the subjects. Since questions can be solicited from each corner from the point.
Practice previous question papers.
Beware of minus marks. If you're not really sure about the answer, it's suggested that you don't write it.
Read newspapers and basic grammar books.
Newspaper reading is a very good habit.
Listening to the news is also a good idea, it also improves your General Knowledge.
Include nutritious food in your daily routine.
Drink a lot of water. Your body ought to be constantly hydrated..
Ensure you get enough rest. At least 6 hours of rest is required.
Your body likewise requires muscle and physical exercises. So don't simply stay there. Walk, move.
Read yearbooks, Thozhil vartha, Thozhil Veedi etc.
Remember long topics as stories or songs.
Revise the topics
Meditating and practising deep breathing exercises will help you to concentrate.
Always be confident.
Keep focused.
Trust that you can do it.
Best Exam Preparation Books for LDC 2017
Brilliance LD Clerk Rank File 2017
Talent LD Clerk Rank File
Mathrubhumi Thozilvartha LDC Question Bank
Veto's Mission LDC Knowledge Book
PSC Repeated 1000 Malayalam Questions and Answers
Kerala Navodhanam
PSC English Pareeksha Sahayi
PSC LD Clerk Previous Questions and Answers
PSC LDC Previous Question Papers (2007-2015)
Reference Sites for More Details:
http://www.keralapsc.gov.in
http://www.wlivenews.com/kerala-psc-one-time-registration-guidelines-and-steps.html
http://keralajobsportal.blogspot.in/2013/05/kerala-psc-one-time-registration-how-to-instructions-steps.html
http://www.keralapscblog.com/2012/01/instructions-for-submitting-one-time.html
http://pscapplications.com/repeated-questions-and-answers
http://www.youtube.com/watch?v=sO9F8r3wu2c