JobsNEAR.in

>
Career Tips

>
Latest Methods to Get Job
Booming of IT companies and other Industrial sectors in Kerala made a huge impact in the economy and robust growth in the rate of employment in Kerala. By the introduction and entering of Smart Cities, IT campuses like Technopark, Infopark and Cyberpark, Software giants like Infosys, Oracle, Tata Consultancy Services, HCL, UST Global, Cognizant, Suntec etc.. in Kerala for their business ventures provided benefits in special economic zones to entrepreneurs. As a result, job openings for freshers and job seekers increased rapidly. Before the technical world captured Kerala, traditional industries were the only economic income factor for the Keralites or we can say Malayalees. Coir Industries, Handloom, Bamboo Industries, Khadi & Village Industries, Cashew Industries etc.. are some examples of traditional industries. As a result of the introduction of new technologies, methods and strategies in the production, the number of job opportunities also increased. After the launching of Cochin Metro, Kerala State IT Mission etc.., the number of vacancies in government sectors for permanent and temporary job posting increased.
Career Guidance and Methods to Get a Job
As a job seeker, searching for a new job will be overwhelming and time-consuming. Finding the perfect job that professionally and personally satisfies is everyone's dream. So to get hired fast and easily, you have to do certain things to prepare yourself. The details given below will help you to improve your skills and make you a perfect candidate whom the companies are searching for. It includes an ultimate guide and job-hunting secrets to getting employed and have career faster in India especially in Kerala without experience and with no reference or no connections. Even if you are a fresher or an experienced graduate or an employee in other company, These tips help you in your career growth.
1) Update your resume
Renew or update your resume before you start looking for a job.
Make it more specific and unique.
Use margins, table, bulletins and simple fonts so that the employer can understand in a glance.
Highlight the words which seem important to you.
Read the resume a couple of times to check whether it needs any corrections or not.
Verify that your resume is capable for the job vacancy you are applying for.
The resume of the applicant should contain personal information, work experience, educational foundation, academic history and declaration.

2) Preparation

Prepare or the perfect word is to mould yourself to become a perfect candidate whom the companies and government sectors are seeking for.
Reading interview guidance books, articles, autobiographies and technical books will help you to improve your knowledge and technical skills.
Do some courses by attending institutions providing certified courses or via e-learning portals.
Make sure the course you are doing is recognized for employment.
Prepare to become a perfect candidate whom employers are seeking for!!!

An efficient leader
An intelligent personality
A good competitor
Dynamic and courageous
Determinant and Persistent nature
Be loyal and honest
Should have Technical, logical and general knowledge
Good communication skill
Be punctual and flexible
3) Create your Skill list
Make a listing of work-related skills you'd like to analyze.
The company you are trying to get a job will be interested in listening to how much you want to become a perfect employee.
Think which talents and skills will make you greater within the position you are making use of for.
Find some books and articles that might significantly improve your skills.
In an interview, inform the company what you are studying and what you'd want to keep doing so.
4) Connectivity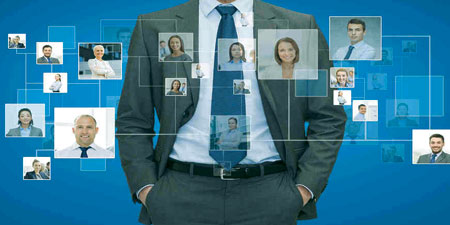 Create account or profile in business and employment-oriented social networking sites.
Subscribe and stay connected with professionals to earn connectivity and technical information.
Some of Social Networking Sites for Business Professionals in India and outside are listed below:
Linkedln
Gust
AngelList
Meetup
SiliconIndia
brijj.com
Kreeo.com
Peerpower
5) Data Collection and Research
Make a list of the companies you want to apply.
Collect information and details about the companies in your list.
Before applying for a job, you should have a perfect knowledge about the company and the job profile.
Attend as many interviews as you can, so that you will get a perfect idea about different types of interviews.
6) Search for Jobs
These days most jobs are posted on-line. Search a variety of jobs or job listings in job searching websites or official websites of companies. Many organization and companies will advertise their job openings right on their own websites or social networking or job searching sites. There also are many websites that collect a huge form of job openings. These websites might also contain the list of jobs but now not all may be a terrific match for you.
7) Applying for job
Register in job searching sites and upload your resume or you can meet any employment consultancies.
Job opening ads are also available on social networking sites and company official sites.
Check the notification by the companies by using the Internet and visiting IT parks.
Apply for the jobs that suit your qualifications, skills and interests.
Collect information about the company and the questions they might ask for the job interview.
List of some job sites in India
Naukri.com
Monster.com
Indeed.com
JobViewer.com
KeralaLocalJobs
Keralajobfair
Jobseeker
8) Have Connections with Professionals or Headhunters
Employee referrals have an important role in getting hired.
The top companies give more importance to candidates with reference.
The best companies to work for tend to rely heavily on employee referrals.
Make a list of all of your friends, relatives, and acquaintances.Contact them and ask them in the event that they realize of any openings for which they could advise you.Tell them what job title and about job description you are searching for.
A connection can get your foot in the door of career.
For more details, visit:
http://www.manoramaonline.com/education/jobs-and-career/2017/04/10/job-searching-through-social-media.html
http://www.thebalance.com/tips-to-help-you-get-hired-fast-2059661
http://www.wikihow.com/Get-a-Job
About Innostack ==> http://www.facebook.com/innostack/videos/746187165548482/
http://www.innostack.in/
http://malayalam.oneindia.com/news/2010/11/19/corp-corp-advertorial-job.html
http://www.wikihow.com/Get-a-Job-Fast
http://50waystogetajob.com/