JobsNEAR.in

>
Career Tips

>
Time Management Tips for Malayalees
Time Management is an essential and critical factor in productivity you should deal with while living in a well-developing country "India". It is a process which includes planning, that is, spending time for a particular activity to enhance the quality of your life. In this process, we have to align all our activity in a particular fashion to achieve the determined goal. Effective time management is important to achieve success in our life. A person has to be trained in time management, from his/her school life to work life ie: throughout the life. Time management is an imperative ability of an organization to accomplish its goals and objectives. Studies have demonstrated that managing time effectively and efficiently, the employers and employees of an organization will have to develop certain skills that will improve their performance and productivity. The organization can affect their productivity and resources, opportunities, etc by inefficient time management of that organization itself. Time management will help you to achieve successful work life. Having proper time management skills is a major factor which makes everyone more effective and more productive at work. It helps to maintain our social life and professional life in a smooth and productive way. Nowadays, people who give more importance to professional life are lacking in their social life. By giving less priority to family relations, social responsibility etc.. results in the creation of problems in relationship and family life. Similarly, if a person gives importance to his social life, cannot achieve their professional goal which results in the lack of success in career. So to balance the work and social life equally, you have to implement some effective methods to manage your time. Time management also helps in stress reduction. Here are some epic tips and methods which will help you to have a happy work and family life in Kerala.
Time Management includes:
Setting goals and objectives
Effective Planning of the activities
Prioritizing activities as per their importance
Setting deadlines
Spending the right time on the right activity
Delegation of responsibilities
Tips for Time Management
1) Develop an effective environment
Create an environment that will coordinate with your activity.
Plan and organize all your activities according to the time.
Set a goal as a target and focus on it.
Be effective and efficient by focusing on the activities and motivating yourself.
2) Set Priority
Arrange and set activities according to the priority, so that we can work on it at the scheduled time.
We have to set highest priority jobs first and least priority job last.
Accomplish the activity according to the priority.
Give more importance to high priority jobs than the least priority jobs, so we can complete it in a correct interval of time.
Implement and complete the high priority job or work with respect to the deadline if it is given. In an organization, every work is given with a deadline which is a critical factor in a workplace. Reallocating our resources with the priority is the best way to success in our life.
Spend time in your schedule for those important tasks and don't allow anything to interrupt you during your work.
3) Control Your Habits
Try to avoid bad habits or bad influence in life.
Change your mindless habits and take control of your time schedule.
Spend your time differently and order according to the time schedule and have a perfect planning about your work.
4) Eliminate Tasks with Non-priorities
Eliminate tasks that do not have priority or right value to the individual or organization.
It is a waste of time on unimportant tasks or activities.
Learn where your time goes and recognize which all are the time wasters.
Eliminate tasks that do not enhance your quality of life.
5) Always be Prepared
Initially, set up your work list every night for the next day. The best exercise is for you to arrange your whole following day as the exact last thing you do before getting back home from work. When you arrange your day the night prior to, your subconscious then goes to work on your plans and objectives while you are sleeping. All the time you will get up in the morning with thoughts and bits of knowledge that apply to the work of the day. An advantage of setting up your day by day list the prior night is that this activity gives you a chance to rest and relax all the more in peace. An important reason behind sleep deprivation or insomnia is your lying alert making an effort not to neglect to remember everything that you need to do the next day. When you have recorded all that you need to do on your rundown, it clears your brain and empowers you to rest profoundly. This will help you to increase productivity and profitability all through the following work day.
Have a To-do List's: It is good to have a reminder method which helps you to remind what to do and when to do. Always have a pen and a paper or an organizer wherever you go, so that you can note down important the things you need to do, including appointments and deadlines.
Time Management Techniques to Hack time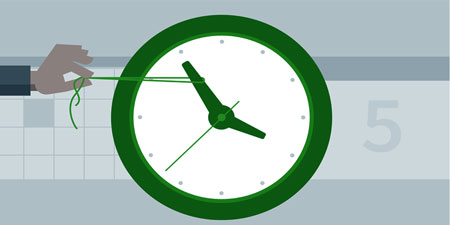 There is various time management techniques or strategies used to hack time. Few of them are:
1) ABC Analysis
In ABC analysis, data are grouped into categories such as A, B and C according to their priority.
A is the higher priority activity which is considered as urgent and the most important.
B is an important but not an urgent activity. The priority is lesser than A but higher than C.
C is an activity with least priority which is neither urgent nor important
2) The Eisenhower Method
In this method, tasks are evaluated and distinguished as per the criteria important/unimportant and urgent/not urgent
Important/Urgent are tasks which are done immediately and personally( issues, problems, deadlines etc..)
Important/Not Urgent are tasks with an end date and are done personally( planning, restoration, relationships etc..)
Unimportant/Urgent are tasks which are under a person responsibility( functions, meetings etc..)
Unimportant/Not Urgent are tasks with least priority and unimportant but are necessary for daily life.(relaxation, refreshment etc..)
3) Triage Technique
In Triage technique, tasks are grouped into 3 categories:
Tasks that are important but not urgent.
Tasks that are not important and are waste of time.
Tasks that are immediately done.
During the Napoleonic era, a technique was used to treat wounds of soldiers. From that technique, triage technique was derived.
4) Time-Boxing
Create an environment that will coordinate with your activity.
Plan and organize all your activities according to the time.
Set a goal as a target and focus on it.
Be effective and efficient by focusing on the activities and motivating yourself.
5) Time Management System in Organization
Many organization using time tracking software to track their employees working time.
With the implementation of the Internet of things (IOT), a company can track as well as guide their employee to achieve their goal within their timeline or time limit.
This will enhance the productivity of the organization as well as overall quality of work by workers.
6) Software Application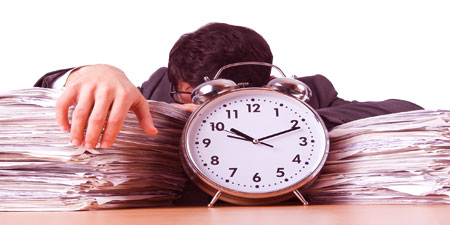 Nowadays, companies are using time tracking software to determine the working time of employees and other activities happening in a company. Some of these software support multiple users. The organization representatives can provide tasks to other employee and can communicate each other using this software. One of the software application used in the certain organization is task list application. It is a project managing or handling software which is used as a lightweight personal information manager.
Time Management in Malayalam
For more details about Time management in Malayalam, visit the websites mentioned below. It include speeches by Madhu Bhaskaran and Sebin S Kottaram about Time management and its techniques. The talks and articles given below are easy to understand and worth listening. It will help you to enhance our life and enlighten our mind.
Time Management Malayalam Motivation speech by Madhu Bhaskaran ==> http://www.youtube.com/watch?v=XN-NKizuto4
http://wn.com/time_management_malayalam_motivation_speech_by_sebin_s_kottaram
How to do time management==> http://www.youtube.com/watch?v=PJJF57In5bg
http://www.academia.edu/10331384/A_LESSON_TO_TIME_MANAGEMENT_IN_MALAYALAM
http://www.briantracy.com/blog/time-management/mastering-time-management-and-organizational-skills-to-increase-productivity/
http://www.kent.ac.uk/careers/sk/time.htm
http://www.managementstudyguide.com/time-management.htm
http://www.mckinsey.com/business-functions/organization/our-insights/making-time-management-the-organizations-priority